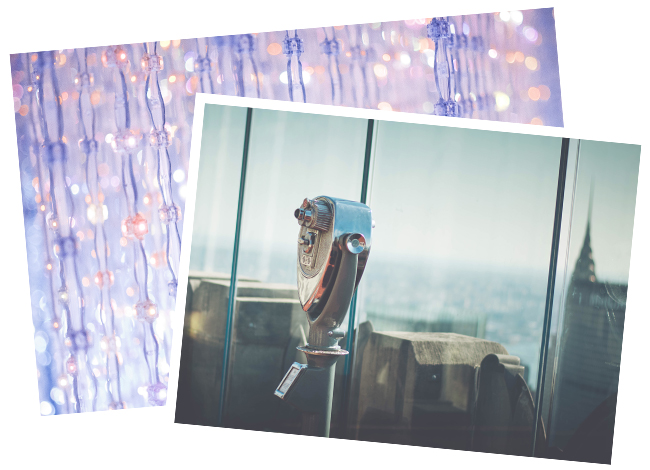 DATA-DRIVEN THINKING,
ACTION-FOCUSED STORYTELLING
We develop actionable insights for our clients by leveraging a diverse range of innovative research and analytics methodologies. Each output is fully customized to address the unique questions that you need answered to move your business forward. As experts in a wide variety of tools and data types, we take a hybrid approach to answering these questions by studying a multitude of consumer touchpoints, resulting in a more accurate and holistic picture of the landscape.
We believe analytics isn't just about numbers, it's about stories. So, we do things a little differently. It starts with an emphasis on understanding human interactions at scale and ends with a simple articulation of what you need to know. We've stripped down the process to focus on answering key questions over merely fulfilling requests. Our goal is to make it an easy lift for you and your team, while giving you the breadth and depth of analysis needed to make informed decisions.
25+ TOOLS TO ANSWER Every & ANY QUESTION
Social
Listening
Beyond share of voice and basic sentiment, we leverage social listening to understand attitudes and behaviors in unconventional ways.
Consumer
Insights
Our access to consumer insight platforms aggregates syndicated survey platforms and inferred data to understand your target from every angle.
PlatforM
DATA
From social to search to site, we have a myriad of tools that allow us to understand what's working and not working across a brand's paid, earned, and owned ecosystem.
PRIMARY &
SECONDARY
Whether it be trend reports, mobile surveys, or massive research databases, we embrace the latest and greatest as well as what's tried and true.
EXpand YOUR capabilities
Research tools can be expensive, so sometimes it's difficult for organizations to invest in a platform for every need. We invest in best-in-class technology and experts to operate them so that you don't have to. In working with us, you'll get access to insights from tools outside your existing toolset, and expertly-trained practitioners of those tools.
With that being said, sometimes it makes more sense for you to take specific tools and processes in-house. The only thing we love more than making great work, is helping you to do it successfully on your own. If you seek to optimize your own tools and team, read more about our business transformation services>
our core RESEARCH, ANALYTICS,
& REPORTING offerings
AUDIENCE
PROFILING
Capturing a robust understanding of who is currently engaging with your brand on and offline, and understanding how that compares to your target profile.
BRAND
PERCEPTION
Understanding the key factors that are shaping perception surrounding a brand, looking beyond sentiment and share of voice, and measuring what really matters.
CONSUMER
SEGMENTATION
Defining the key segments that exist within your target and establishing the unique attitudes, behaviors, and motivations that will inform how to effectively reach each of them.
CONSUMER
JOURNEYS
Establishing the consumer journey for a brand or category, and leveraging data to inform the distinctive traits of each stage and how to move consumers from one to another.
ECOSYSTEM
AUDITS
Learning what's working and not working for a brand across their marketing ecosystem in order to inform what they should start, stop, and continue doing.
ONGOING
MEASUREMENT
Reporting on KPIs across a brand's owned, earned, and paid channels, as well as measuring the category and target consumer in the broader context.
COMPETITIVE
INTELLIGENCE
Gathering intel about the category and the competitive landscape in order to understand what is being done, who is consuming it, and how it is being perceived.
TREND
REPORTS
Keeping your finger on the pulse of what is currently trending within the culture of your target consumer, as it relates to your category and their lifestyle more holistically.