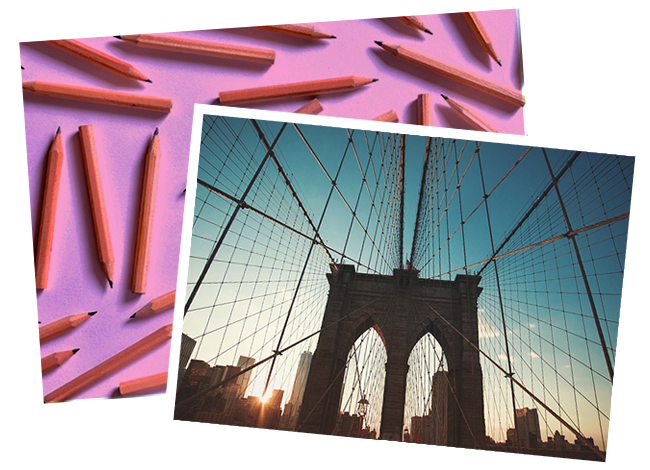 INTELLIGENT DECISIONS DRIVEN BY CONSUMER-FIRST THINKING
Data is not just about learning––it's an insurance policy. It allows us to not only predict what's going to be effective with a strong degree of certainty, but to also determine how it can come to life within various parts of the marketing ecosystem. We offer a wide range of strategic services that help brands navigate every channel and consumer touchpoint, ranging from holistic positioning exercises to tactical rollout plans.
Strategy is not just about developing marketing that will deliver on a brand message. It's about doing so in a manner that delivers on the consumer needs in a unique and insightful way. Taking a data-driven approach to strategy allows us to truly understand the landscape in quantifiable and meaningful terms before we revolutionize it. We specialize in marrying the art of intuition with the science of certainty, because good strategy takes both heart and brains.
brand
Our approach to brand strategy focuses on making your positioning the conduit between business goals and consumer truths.
Campaign
We work with brands and agencies to help them develop multi-channel campaigns that drive sustainable brand impact.
online
We have deep expertise in social and digital marketing and focus on delivering strategies that are rooted in impacting the bottom line.
& More
Our strategy capabilities span the marketing ecosystem, including everything from media to influencers.
Brains for Hire
We are not an agency, so we don't create content. Our consultancy is solely dedicated to helping you to create better. We're an extension of your team––smart thinkers with an artillery of data that can support a wide variety of business initiatives.
Whether you're looking for an expert with capabilities outside of what you currently have in-house, or just need an extra set of hands, we are ready to collaborate. Outside of the core team of First & First consultants, we work with a variety of strategic partners that expand our capabilities even further to a place of deep expertise. This makes our team flexible, and your team limitless.
our Core Strategic Services
BRAND
Strategy
Defining the brand's positioning and how it will be communicated.
creative
briefings
Developing creative briefs and guiding creative development on campaigns.
social
strategy
Establishing a brand's paid, earned, and owned social media strategy.
digital
strategy
Defining a brand's digital strategy across website, search, email, CRM, apps, and display.
COMMS
planning
Building the roadmap for delivering your brand's message to the marketplace.
media
strategy
Constructing a brand's media strategy across traditional and digital/social ecosystem.
influencer
strategy
Identifying a brand's approach to influencers and specific individuals to work with.
Toolkit
development
Developing a tactical toolkit to rollout strategies on an methodical, ongoing basis.